Открытие серверов Lineage 2 High Five или Interlude на заказ!
У нас вы можете заказать открытие сервера с нужными для Вас рейтами и условиями игры, обращайтесь в ICQ или ВКонтакте!
Что такое ПВП-боты? - это сотни фантом чаров нападающих на вас в разных локациях, пвп фан с ними ничем не отличаеться от реального фана с игроками! Вперед это интересно и весело!
Наши сервера работают стабильно не зависимо от онлайна!
Мы ценим игроков которые ценят игру!
Мы работаем с 2010г - это лучшее доказательство нашего опыта!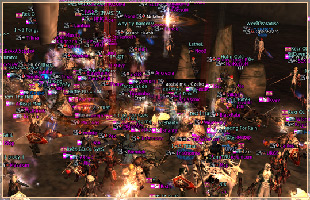 A little story about how our new x10 server will be. I think it is no secret to anyone of those people who play Lineage 2 Interlude that x10 rates are very popular, a large number of servers open every month in just this form. And I think the opening of a server with such rates is half the guarantee of success and quite a lot online at the start.
But do not think that our new server will be a typical copy-paste of those servers that you see at each opening. It will be an interesting server and a quick and not boring game and a long sense for the game. The first feature of the server will be that the basic characteristics of characters of all professions, such as STR CON DEX INT MEN WIT will be increased, how much you ask? - our test server will show which increases will be most useful and will not spoil the balance in the game. The second feature of the server will be that the chance of sharpening items will not be small, but the maximum possible, that is 99%, you will not have to look at poor +5 +10 sharpening, the level of sharpening items from the characters will be much higher and all this will be available to play by. To start the server, we use a good quality Interlude paid assembly with maximum functionality, paid geodata and so on, that is, you will play and enjoy the game, and not think about the flaws. For more interest in the game, we are in one selected location - we will arrange a "PVP location", where there will be hundreds of pvp bots and where you can test your strength and ability to fight, everything will be as realistic as possible, and it will be difficult for you to understand where the player is and where the pvp bot, since their intelligence is very high, and given the large expected online hundreds more players will come to this location and there will be an excellent MEGAFAN!